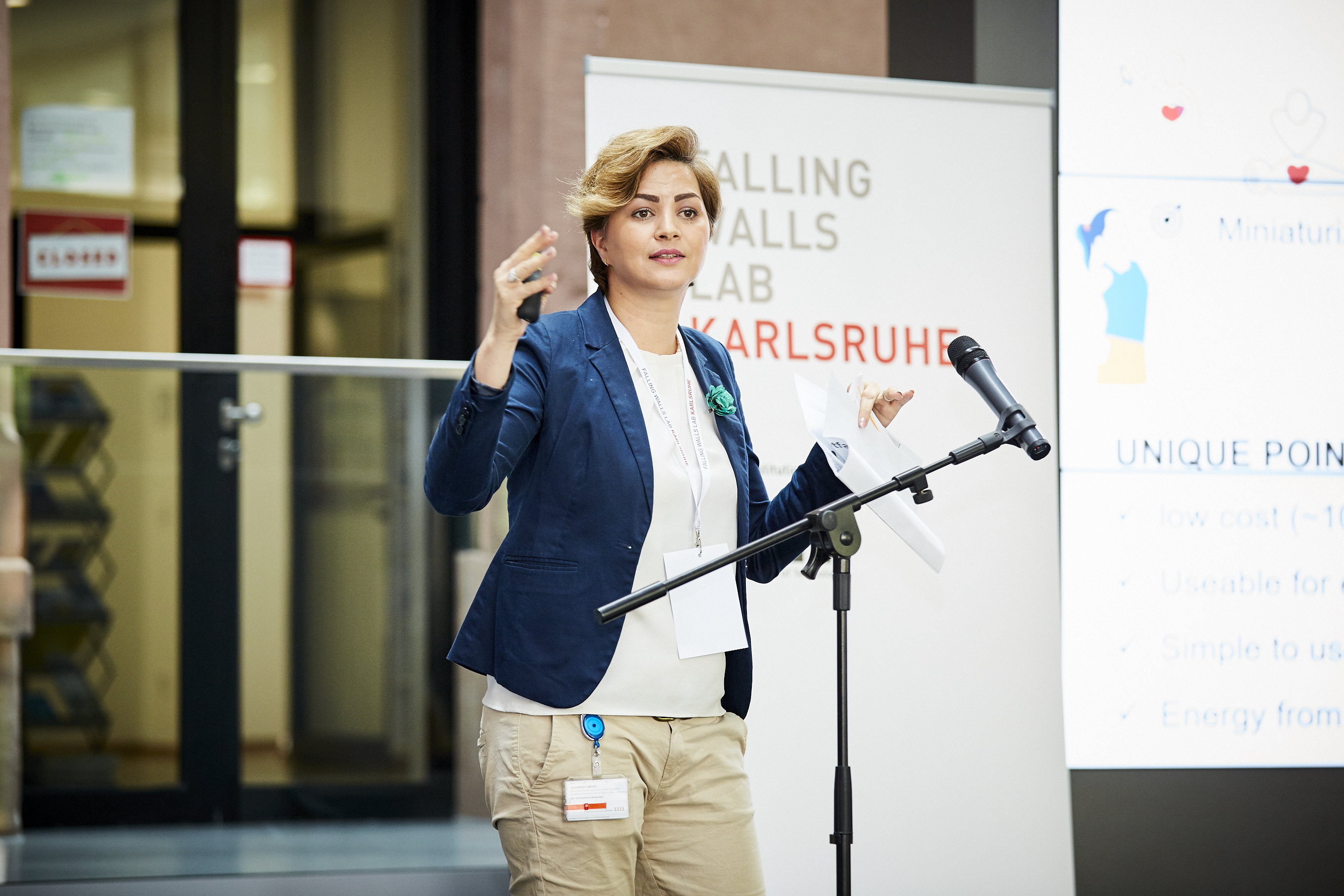 A stage, a great idea and three minutes to present it. This is the FALLING WALLS LAB KARLSRUHE.
The international forum offers emerging talents, innovators and creative minds the opportunity to present their research, ideas or business models.
In the end, a jury from science and business decides which Labster will take part in the final Falling Walls Lab in Berlin on November 7th. There the best Labsters from 100+ events from all over the world compete against each other.
At the international conference in Berlin, 100 leading global researchers will present scientific and social solutions to global challenges such as climate change, energy generation, health, security, fair and sustainable business. The goal is to tear down walls and overcome boundaries: in the mind, in thinking and in acting.
The Karlsruhe Institute of Technology (KIT), together with the Heidelberg University, is organizing the Falling Walls Lab for southwestern Germany. Falling Walls Lab Karlsruhe will be hosted by the Karlsruhe Institute of Technology.
Venue
TRIANGEL Open Space, Karlsruhe
Address
Kaiserstraße 93
76133 Karlsruhe
Germany